Do you need to repair the push paddles on your office doors? Get the help you need from the professional and experienced team at Seacoast Lock & Safe. We have the experience to repair and replace panic hardware devices and outside hardware, including flush bolts, latch locks, push paddles, door closers, lever sets, and knob sets.
OUR COMPREHENSIVE PRODUCTS AND SERVICES INCLUDE
Lockouts

Cable Locks

Safe Locks

Electronic Locks

Bumping Locks

Padlocks and Hasps

Thin or Thick Door Locks

Deadbolts

Re-Keying

Touchscreen and Push Button Locks (Keyless Access)

Door Closers/Lever Sets (Handicap Access and ADA Compliant)

Panic Hardware Devices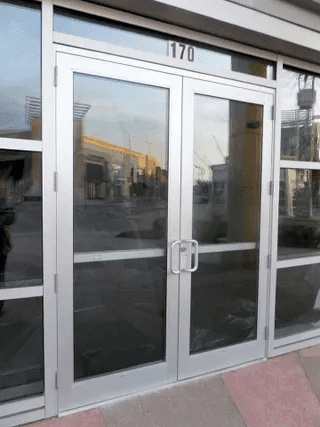 OUR INSURANCE COVERAGE
You will be pleased to know that we offer liability insurance which covers you in the event the company damages something or injures someone at the job site. We also offer automobile insurance on the vehicle our locksmith is driving.
You can request copies of certificates of insurance from your locksmith or the company that is providing their services at your home or business. If you need additional information about insurance coverage, call us!
Testimonials
SEE WHAT OUR SATISFIED CUSTOMERS HAVE TO SAY!
Evmccain
"Lost my only key to my motorcycle. Shelly at the Salisbury location was so incredibly helpful and friendly, and I can't recommend this place enough based on my experience. She worked with me all morning trying to solve my problem, calling me back several times and even texting me pictures to guide me through the process...all before she even had my money. Completely reasonable prices and outstanding service."
Betsi G.
"Needed a locksmith for a house lock today on an emergency basis - house frozen up and locked out. He came immediately and got us in and was most gracious about it. I don't know what the charges were cause someone else paid but whatever it was it was more than worth it. Also said if he couldn't pick the lock he could make a key based on a picture of the "real" one that was far away. Something to remember and a really nice guy!"